Go out and do something fun this weekend! Look through the latest installment of the ILWU Credit Union Longshoremen Weekend Guide to get ideas. Do you want to have fun in the San Pedro, Orange County, or Los Angeles? Take the kids somewhere they'll remember when they are grown up or treat your spouse to a fabulous date night…just get out and have a good time this weekend around L.A. Leave a comment in the "Comment" section at the bottom of the page and let us know what you are planning this weekend.
Thursday, January 17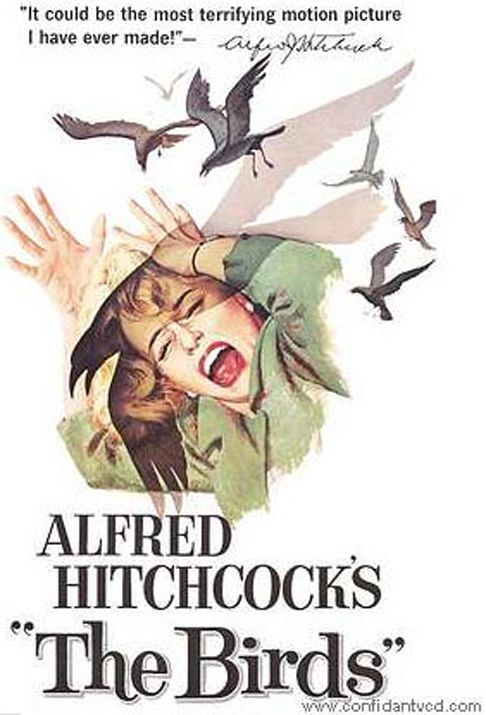 TCL Chinese Theatre
6925 Hollywood Boulevard
Hollywood, CA  90028
(323) 464-8111
Cost: Adult $13.50; Child $6.50; Senior $11.50 (Ticket info)
The iconic film by Alfred Hitchcock that put the fear of swarming birds into many movie goers during the 1960's. Get out and enjoy one of Hitchcock's greatest thrillers this Thursday evening at the Chinese Theater on Hollywood Boulevard. Enjoy the company of your significant other while enjoying the work of an iconic American director.
Thursday, January 17
Swearing in Ceremony for Congresswoman Janice Hahn
Carson Community Center
801 E. Carson Street
Carson, CA 90745
RSVP 310-831-1799 or HahnRSVP@mail.house.gov
Come out this Thursday (January 17) to show Longshoremen support for Congresswoman Janice Hahn and Assembly Member Isadore Hall, III. The swearing-in ceremony will be conducted by Honorable James Hahn, California Superior Court Judge and will have a beautiful reception to follow up the ceremony. (Download iCal event)
January 18 through January 20
Seussical the Musical
Warner Grand Theatre
78 West Sixth Street
San Pedro, CA 90732
Cost: $15 (children 12 and under) $18 (in advance) $20 (at door) (Ticket info)
Dr. Suess is an American icon just like the ILWU is an icon to Longshoremen. Visit the Warner Grand Theatre this weekend and have the entire family enjoy the wonders and joy of Dr. Suess. The kids will love you for it and the experience will stay with them for a lifetime. Create memories that the kids will hold onto forever.
January 19 & 20
Santa Monica Playhouse
1211 4th Street
Santa Monica, CA 90401
Cost: $12.50 adults/ $10.50 children (Ticket info)
CINDERELLA, a delightfully romantic original classic, features handsome prince, zany fairy godmother, silly stepsisters, a zealously well-meaning stepmother and "an enchanting Cinderella!" (L.A.Times). Come out this weekend to the Santa Monica Playhouse and see a musical that is timeless as the ILWU and Longshoremen. This is a wonderful fairy tale that is sure to capture the entertainment hearts of young and old alike.
January 17 through January 20

Honda Center
2695 East Katella Avenue
Anaheim, CA  92806
Cost: $75.50 & $45.50 plus Ticketmaster fees (Ticket info)
Come out this weekend and see DRAGONS. "How to Train Your Dragon" is the fire breathing, mythical tale about Vikings, dragons and big adventure that is sure to captivate adults as well as kids. This over-the-top show utilizes all the space in the venue area to fully immerse the audience in a fabulous dragon experience. More info from the Honda Center.